Car Crash in Bellingham WA
THE MOST COMMON REASON FOR MISSED SPINAL LIGAMENT INJURIES IS INADEQUATE X-RAY EXAMINATION.
If the person injured in a car crash has undiagnosed ligament damage that person will not be able to receive the proper amount and type of care the ligament injury deserves in order to functionally heal to the injured ligament's potential. Injured persons with undiagnosed ligament injuries are often criticized for faking injuries even though they have ligament sub-failure damage which has not been discovered. Thus, the truly injured person is criticized by persons who don't know the depth of the injuries and therefore presume the person is faking/imagining and/or the treatment is not working. The treatment may not work to its potential if the treating doctor does not have the benefit of a deeper diagnosis of ligament laxity.
---
Why is ligament diagnosis important?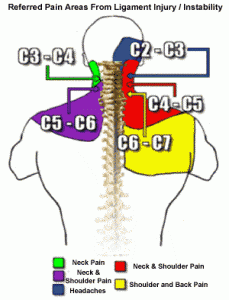 This is why. Spinal ligaments are not "simple mechanical attachments across joints that provide tensipainon when stretched." Spinal ligaments do more than act as simple mechanical links between bones. They provide stability and protection for the joint.
During a two-tenths of a second crash spinal ligaments can be forcefully stretched and/or torn. If spinal ligaments receive forceful damage during that two-tenths of a second they become lax. Lax spinal ligaments result in unstable joints which become more easily injured with additional modest trauma. The additional injury frequently leads to painful arthritis in the joints whose ligaments are torn and also in joints above and below the injured site.
"Spinal Kinetics" Releases Videos on Our YouTube Channel
Spinal Kinetics Home Page
"Our imaging centers employ the latest technology for assessing spinal joint and ligament insult."
http://thespinalkinetics.com/welcome/
Spinal Ligament Injuries
OFFICE HOURS
---
Monday
9:00am - 6:00pm

---
Tuesday
9:00am - 6:00pm
---
Wednesday
9:00am - 6:00pm
---
Thursday
9:00am - 6:00pm
---
Friday
9:00am - 6:00pm
---
Saturday
Closed